This tutorial is about how to connect DDownload and the jDownloader. The jDownloader is a popular download manager that makes it easier to download files from various file hosts. By connecting it to DDownload, premium customers can benefit from the advantages of both services and make downloads even faster and easier.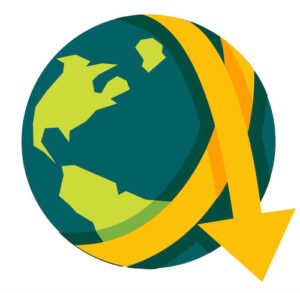 Step 1: Download and install JDownloader
Before you can connect DDownload to JDownloader, you must first install JDownloader on your computer. You can download the current version of the programme from the official homepage of jDownloader. The software is open source and completely free. You can download the programme here.
Step 2: Create a DDownload account
If you do not yet have a DDownload account, you must first register* on the DDownload website and purchase a premium account. Without a premium account, you cannot connect to JDownloader.
Step 3: Open JDownloader settings
Open JDownloader on your computer and navigate to the settings. You can open the settings by clicking on the gear icon in the upper right corner of the JDownloader window or from the main menu.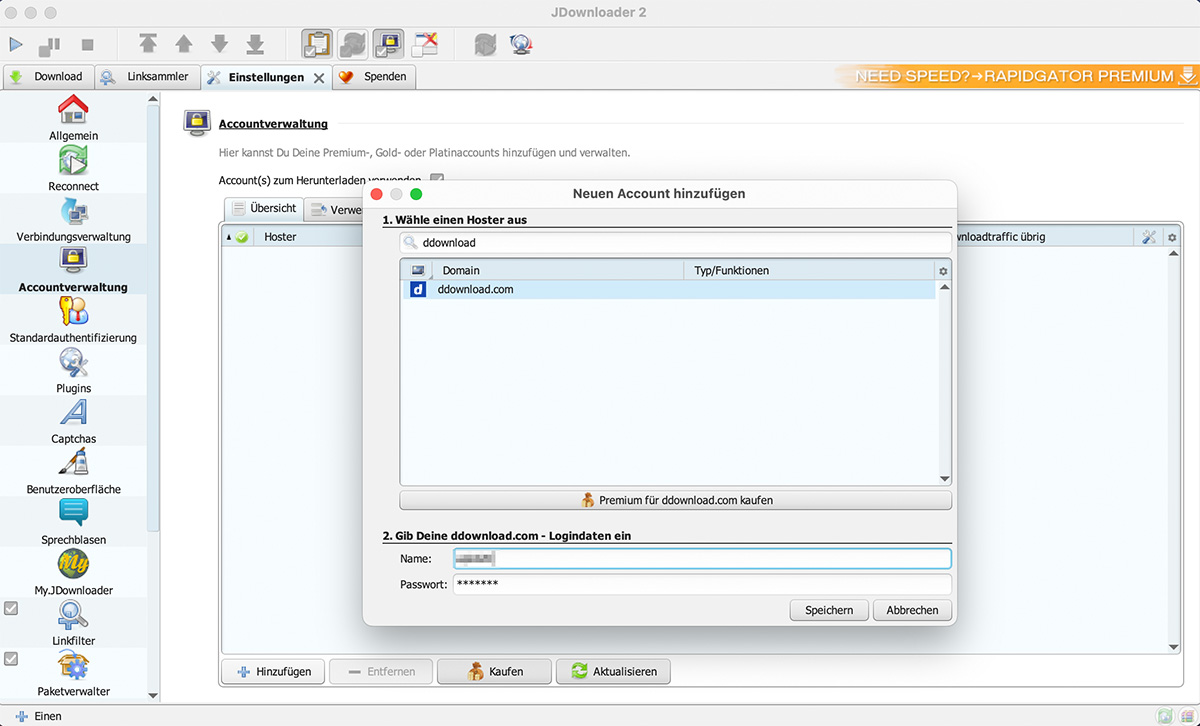 Step 4: Add DDownload as hoster
In the settings, navigate to the "Account management" tab. Here you can add DDownload as a new hoster by clicking on the "Add" button and selecting "DDownload" from the list of available hosters. Enter your email address and password to log in to your DDownload account.
Step 5: Connect to DDownload
Once you have configured your DDownload account information in the JDownloader settings, you can connect to DDownload by clicking the "Connect" button. If the connection is successful, you should be able to see your DDownload files in JDownloader. You can also see how long your premium tariff is still valid, as well as your used daily download volume.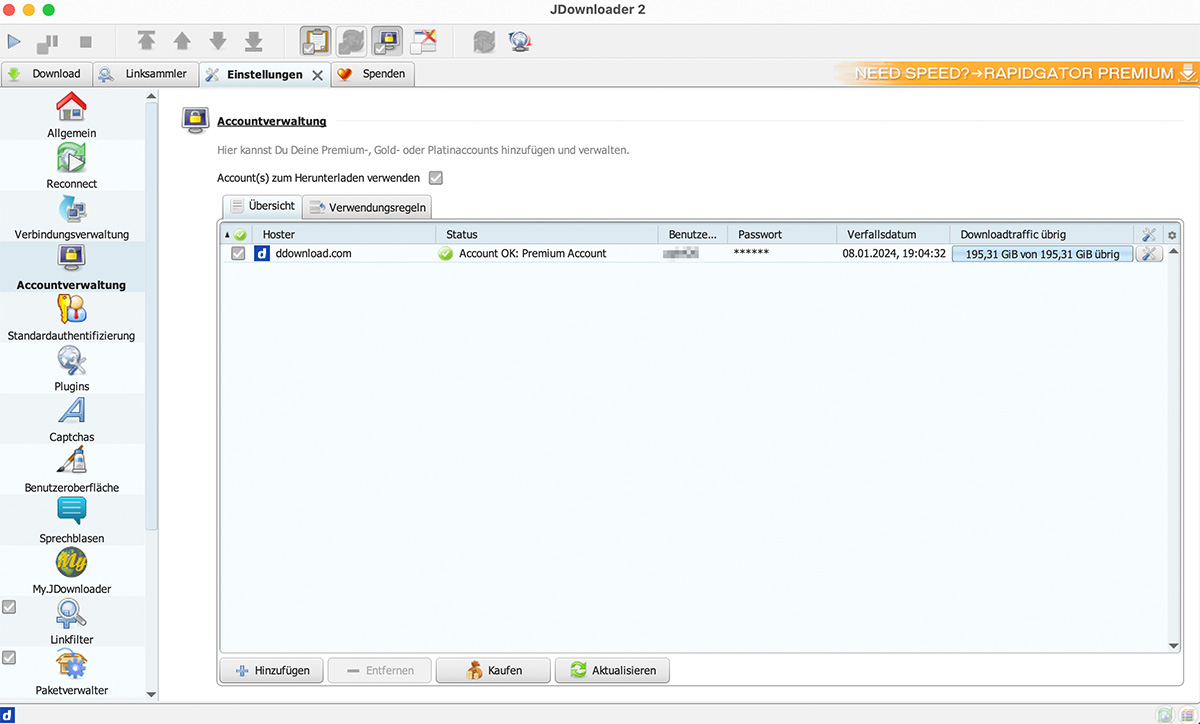 Step 6: Add download links
To download files from DDownload, you must first add them to JDownloader. You can do this by copying the download links into JDownloader and clicking the "Add" button. JDownloader will then automatically start downloading the files from DDownload.
That's it! Now you should be able to download files from DDownload via JDownloader. If you have problems, make sure you are using the latest version of JDownloader and that your DDownload account information is configured correctly.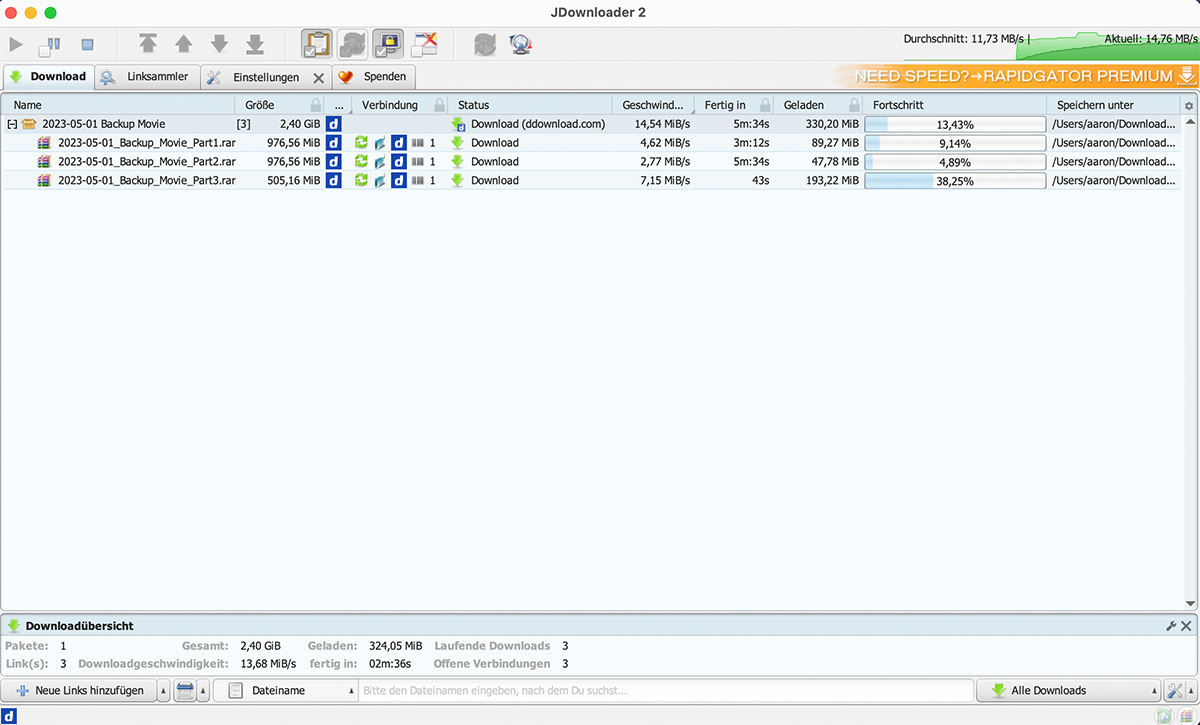 Tip: Usage rules
If you use a multihoster, such as Linksnappy, in parallel with DDownload, it is advisable to set the usage rules. Here you have the option of telling the programme how to handle data from a particular provider.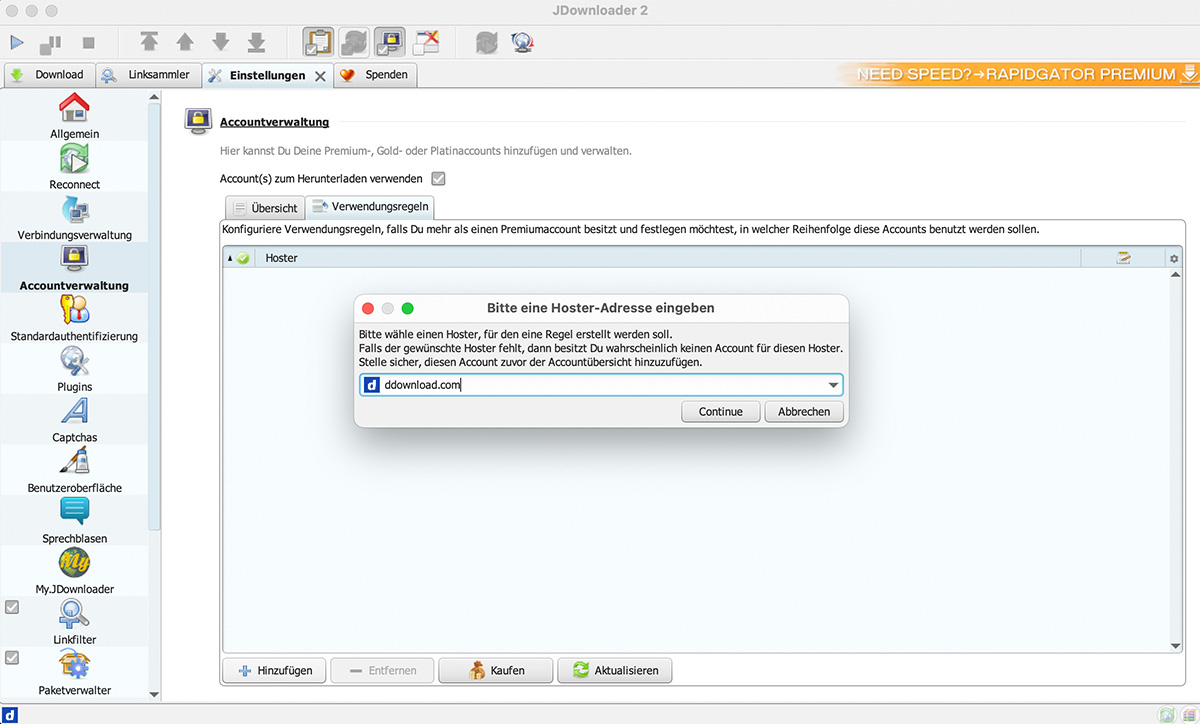 To set up the usage rules for filehosters in JDownloader, proceed as follows: First open JDownloader and click on the settings, then select the tab "Usage rules" in the "Account management". Click on "Usage rules". Now you can add new rules via the plus symbol by entering the name of the file hoster and making the corresponding settings.