Unlimited cloud storage for your data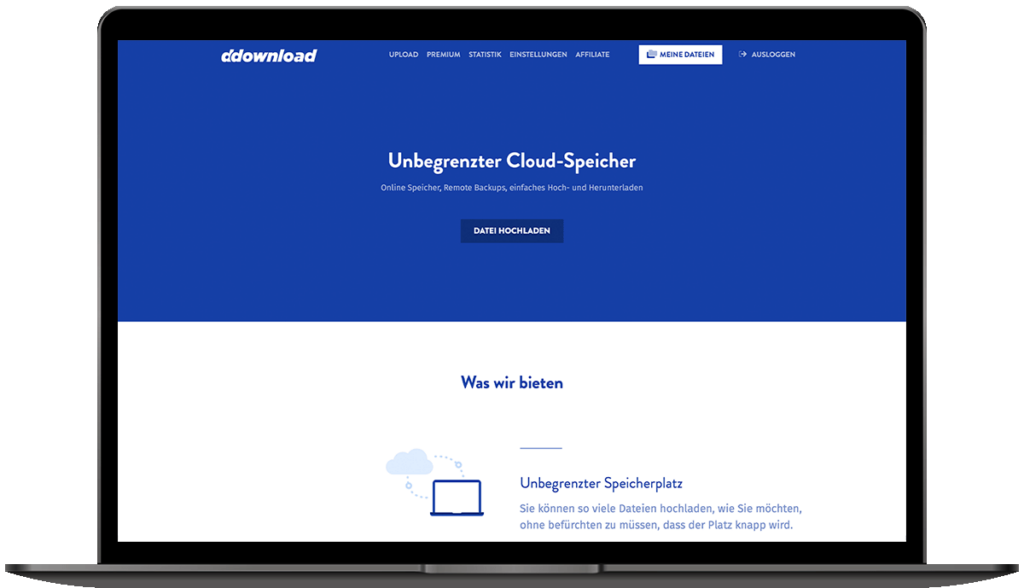 DDownload Promotion 2023:
Win lifetime Premium access when you buy an annual subscription!
DDownload Premium Account
12 Months
58% discount instead of 120,00€
200GB Daily Traffic
1 GBit/s network connection
Traffic for Premium Users
Depending on the payment method or conditions of your bank, additional transaction fees apply!
To the fee overview
Data packages can only be booked via Visa/Mastercard and CoinPayments. The function is aimed at premium users, for whom their daily download quota is not sufficient.
DDownload Blog and instructions
FAQs - Frequently Asked Questions and Answers
What is DDownload and how does it work?
The service is an online cloud storage that allows users to upload, store and share files. It works by uploading files to their servers and then getting a link to those files that they can share with other people.
How do I create an account with DDownload?
To create an account, simply visit the website and click on "Register". Then enter your email address and password and follow the instructions to activate your account.
How can I pay at DDownload?
Payment is currently possible by bank transfer, PayPal/Creditcard (eVoucher), Visa/Mastercard, CashToCode/PaySafe and cryptocurrency.
Can I pay with PayPal at DDownload?
Payment with PayPal is possible via an eVoucher (CashToCode).
1. Buy eVoucher (10$, 25$, 50$) at
g2a.com
2. Select Premium package and enter eVoucher. Vouchers can be combined or only partially used.
3. Premium access is activated immediately
In addition to PayPal, there are many other payment methods such as Apple Pay/Google Pay. Additional fees may be charged by the payment provider.
How can I cancel my Premium account?
Cancellation is not necessary. The subscription model involves advance payments. Access automatically changes to a free account after the Premium period has expired. There are no automatic renewals.
DDownload Affiliate Program
50% of Sales and 50% of Resales
MIX - Pay per Download/Sale
50% Downloads + 30% Sales 

You will have an additional 15% share in the sales of your referred users
Payout from €50.00
Weekly payouts; for larger amounts up to 1 month
Payout via Bitcoin, Litecoin, ethereum, Webmoney, PayPal, etc.
Easy registration and get started right away!
Free & Unlimited Cloud Storage
Easy upload and download, online storage, remote backups